Home
Boxing – Anthony Joshua vs Oleksandr Usyk 2 Betting Tips
Boxing – Anthony Joshua vs Oleksandr Usyk 2 Betting Tips
19th August 2022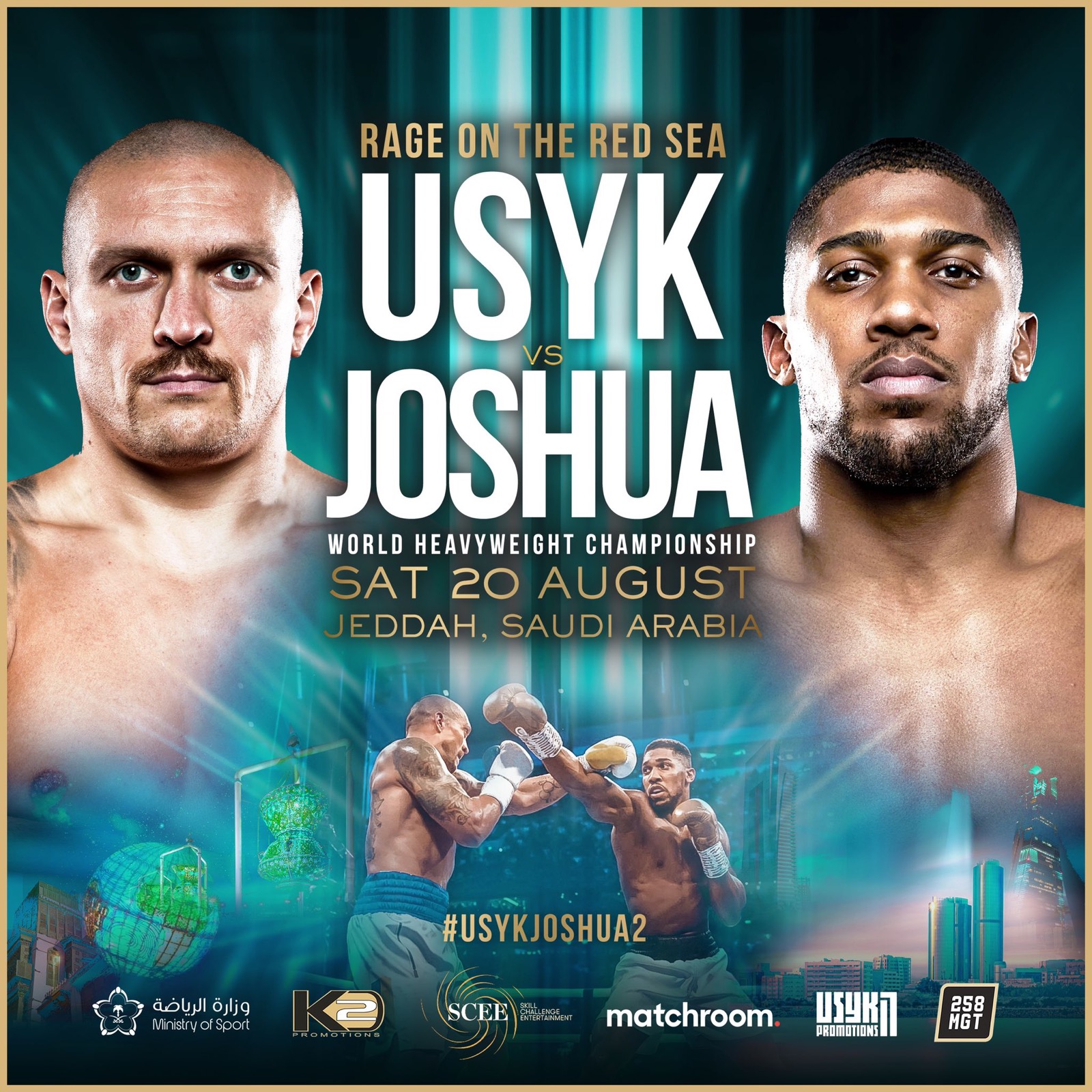 When Oleksandr Usyk prepared to take on Anthony Joshua for the first time in September 2021 he had unified the cruiserweight belts but was untested as a top-level heavyweight.
For all that Usyk ranked fourth in The Ring magazine's pound-for-pound rankings, Joshua came into the fight with all of the heavyweight pedigree and four of the heavyweight world titles. The British fighter also had the vast majority of the support at the Tottenham Hotspur Stadium and yet he and his fans were left bitterly disappointed as Usyk produced a masterclass to earn an undisputed points win.
This time around nobody is underestimating Usyk. The bookies make him the odds-on favourite for the rematch in Saudi Arabia while Joshua has labelled the fight a "must win".
It might have a pretty duff official tagline but 'The Rage on the Red Sea' is a genuinely top-class boxing match which could well define the careers of these two excellent fighters.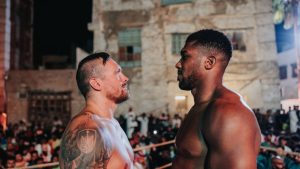 Anthony Joshua vs Oleksandr Usyk Winner Market
Oleksandr Usyk 8/15 (bet365)
Anthony Joshua 17/10 (888sport)
Draw 20/1 (Ladbrokes)
(Please note that all odds are correct at time of article publishing)
This is not the first time that Joshua has had to bounce back. Indeed, he called himself the 'Comeback King' but he will need a far greater improvement from his first fight against Usyk than he required for his comeback against Andy Ruiz.
Whereas his loss to Ruiz was a real shock, Usyk's win was a demolition.
Joshua and his team strangely decided to eschew his size, reach and power advantage opting instead to try and win via a tactical display of boxing. Usyk is as quality a technical boxer as you'll find in the upper weight classes and he comfortably got the better of Joshua in that style of fight. 
It will be very different this time around.
Thanks to a shakeup in his team and a reevaluation of where his strengths lie, Joshua has promised to take a much more aggressive approach. Usyk has been more guarded about his tactics in the build up to the fight but he will undoubtedly be heavier than the first meeting so this could be a real slugfest.
If it does come down to power rather than technique, Joshua could have a better chance than his odds suggest. He should not have been so short for the first fight but by the same token he shouldn't be so big for the rematch in Saudi Arabia so we suggest going for the value and backing Joshua to beat Usyk at 17/10 with 888sport.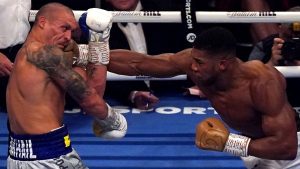 Method of Victory Market
Usyk by KO, TKO or Disqualification 2/1 (Paddy Power)
Usyk by Decision or Technical Decision 2/1 (Betfred)
Joshua by KO, TKO or Disqualification 23/10 (Paddy Power)
Joshua by Decision or Technical Decision 8/1 (bet365)
Draw or Technical Draw 20/1 (Coral)
Usyk is the clear bookies' favourite but the market cannot split his most likely method of victory. A points decision is less likely than last time given Joshua's change in approach but Usyk has plenty of power himself so a knockout victory is not out of the question.
A more aggressive approach also opens Joshua up to being caught out by a counter punch but that change in tactics is surely the right choice.
This is a closer fight than the odds suggest and a knockout is a real possibility so if you have a strong fancy for either man it could be best to back them to win via a KO.
Round Betting Market
Usyk in Round 10 @ 20/1 (Betfred)
Usyk in Round 8 @ 20/1 (Betfred)
Usyk in Round 9 @ 20/1 (Betfred)
Usyk in Round 7 @ 20/1 (bet365)
Usyk in Round 6 @ 22/1 (bet365)
Joshua in Round 5 @ 25/1 (Betfred)
Usyk in Round 5 @ 30/1 (Paddy Power)
Joshua in Round 4 @ 33/1 (Betfred)
Some big heavyweight fights can take a while to warm up but it should be different on Saturday evening.
Joshua has no choice but to come out all guns blazing. He knows that his power and athleticism advantages will be greater earlier in the fight so he'll look to try and catch his slightly slower, slightly smaller opponent out with some big hits very early on.
As the betting odds suggest, it's unlikely that Joshua will be able to knock Usyk out the first half of the fight but the challenger can do some serious and telling damage which will tell later on.
Therefore, it could be worth going even further down the market than the odds quoted above to take the 35/1 that Paddy Power are quoting on Joshua winning in Round 10.
Betting Recommendations
Anthony Joshua to Win at 17/10 with 888sport
Anthony Joshua to Win in Round 10 at 35/1 with Paddy Power