Welcome to the Free Bet Guide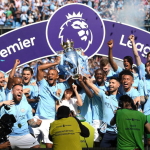 Welcome to the Free Bet Guide, your best resource for all the latest betting offers from a choice of trusted online bookmakers.
We aim to help you get the most out of each betting offer by providing the most info and most up-to-date offers. Visit our Betting Guide section to educate yourself or sign up for a new bookie using one of our Betting Promo Codes
Free Bet of the Month - July 2021
SITE
BONUS
RATING
VISIT
1
Sign up to Bet365
VISIT

Sign up today with Bet365 to gain access to in-play betting, industry-leading odds and mobile betting ...Read More
July 2021 - Latest Sports Betting News
July sees the conclusion of the Euro 2020 tournament, which ends on Sunday 11th July with the final at Wembley. This has been a very good tournament so far, with some shock exits already (France, Netherlands) and some good progress by England.

Euro 2020 Tournament

With the tournament now at the Quarter Finals stage, the real action starts to get under way with the pressure mounting on teams to get the job done in a knockout match.
The outright odds for Euro 2020 are as follows:

Euro 2020 Winner Odds

England 2/1 (Betfred)
Spain
16/5
(Paddy Power)
Italy 4/1 (Bet365)
Belgium 7/1 (Betfred)
Denmark 10/1 (Bet365)
Switzerland 25/1 (Paddy Power)
Czech Republic
25/1
(Bet365)
Ukraine 35/1 (Paddy Power)
(Please note all odds are correct at time of article publishing: 01/07/21)

As we enter the Quarter Finals stage, England are now favourites at 2/1, with what looks like a relatively 'easy' route on paper to the final. Also the Semi-Finals and Final will be at Wembley, giving England home advantage and their best chance of winning since they got to the Semi Finals at Euro 96.

Spain are next at 16/5, though we think the other finalist will come from the winner of the Italy vs Belgium match. It's an interesting tournament and don't rule out further shocks as teams seem to be
blowing a little hot and cold, understandable with player tiredness after a long domestic season.

Of the outsiders, it's hard to see the winner coming from there, but possibly Denmark could be a good shout at 10/1 if England do slip up and don't make it through their half of the draw.
Boxing - Tyson Fury vs Deontay Wilder 3

Once the excitement of the Euros is finished, later in the month Tyson Fury boxes Deontay Wilder for the third time. The bout takes place on Saturday 24th July.
Most boxing fans had hoped to be watching Tyson Fury face Anthony Joshua in a huge unification bout, but Wilder had a rematch clause for a third fight and after much legal wrangling he got his way.
So fans will have to wait and hope that Fury dispatches Wilder with the same ease as he did in the second fight when he knocked out the American fighter in 7 rounds having domainated the fight.

Tyson Fury 1/3 (Bet365)
Deontay Wilder
5/2
(Paddy Power)
Draw 25/1 (Betfred)
The odds put Fury as the clear favourite, however anything can happen in heavyweight boxing. We hope that Fury does get the win and we can all look forward to the Fury vs Joshua showdown for all the belts.