Welcome to the Free Bet Guide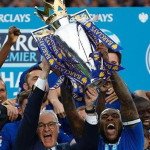 Welcome to the Free Bet Guide, your best resource for all the latest betting offers from a choice of trusted online bookmakers.
We aim to help you get the most out of each betting offer by providing the most info and most up-to-date offers. Visit our Betting Guide section to educate yourself or sign up for a new bookie using one of our Betting Promo Codes
Free Bet of the Month - September 2019
SITE
BONUS
RATING
VISIT
1
Sign up to Bet365
VISIT

Sign up today with Bet365 to gain access to in-play betting, industry-leading odds and mobile betting ...Read More
September 2019 - Latest Sports Betting News
September is a huge month for sports betting fans with the football season now well under way, plus loads of other big sporting events taking places including the conclusion of The Ashes cricket series!

Champions League 2019/20

The Champions League returns in September with the first matchday of the group stage. This should be another very exciting year and the English teams will expect to do well again this year.

The groups for the English sides are as follows:
Group B - Bayern Munich, Red Star Belgrade, Olympiakos, Tottenham
Group C - Man City, Shakhtar, Dinamo Zagreb, Atalanta
Group E - Liverpool, Napoli, Red Bull Salzburg, Genk
Group H - Chelsea, Valencia, Ajax, Lille
Man City will be happy with their group and none of the groups look extremely tough for the English sides, though any of the groups could turn out to be tricky with the level of competition.
The outright odds for this year's Champions League are as follows:

Man City 7/2 (William Hill)
Barcelona 5/1 (Bet365)
Liverpool 7/1 (Unibet)
Real Madrid 10/1 (Unibet)
PSG 11/1 (888Sport)
Bayern Munich 12/1 (Bet365)
Juventus 12/1 (Betfred)
Atletico Madrid 20/1 (Paddy Power)
Tottenham 25/1 (Betfred)
Chelsea 33/1 (Bet365)
Borussia Dortmund 40/1 (Betfred)
Napoli 60/1 (Unibet)
RB Leipzig 66/1 (Bet365)
Ajax 80/1 (Unibet)
Please note all odds are correct at time of article publishing.
Man City are the outright favourites at
7/2
with Barca second favourites at
5/1
and last season's champions Liverpool available at a fairly juicy
7/1
. With how well Liverpool have started their Premier League campaign, we believe this is a big price and will probably not be available for long. Last season's Semi Finalists Ajax are available at a huge
80/1
, but with the loss of some key players we feel they probably won't emulate last season's achievements.
Europa League 2019/20 Season
The Europa League also kicks off in September, with British participation being provided by Arsenal, Man Utd, Wolves, Rangers and Celtic. This will be an interesting aside to the Champions League action and provides the winners with a route into next season's Champions League.

The outright odds for the competition are as follows:

Man Utd 5/1 (Bet365)
Arsenal 13/2 (Bet365)
Sevilla 14/1 (Unibet)
Roma 20/1 (Bet365)
Wolves 20/1 (Unibet)
Lazio 25/1 (Bet365)
Wolfsburg 33/1 (Ladbrokes)
Porto 50/1 (Bet365)
Celtic 100/1 (Bet365)
Rangers 150/1 (Bet365)
Please note all odds are correct at time of article publishing.
Man Utd are the outright favourites at 5/1 with Arsenal second favourites at 13/2, showing the dominance of English football at the moment in the top European competitions. This one is a very tough competition to predict though and can depend on how seriously each club treats it.

Wolves at 20/1 could go far and for a bit of value we also like the look of Porto at 50/1 at this stage, but it's always worth remembering that 3rd placed Champions League sides enter this competition in the later stages, so there may well be some big entries at that stage.

Cricket - The Ashes 4th and 5th tests

September sees the conclusion of the exciting Ashes test series between England and Australia. The 4th and 5th tests take place at Old Trafford and The Oval, with the series poised at 1-1 after Ben Stoke's last gasp heroics in the 3rd test salvaged hope for England and with the series now tied it really could go either way.
The outright odds for The Ashes are as follows:

England 6/4 (Bet365)
Draw 2/1 (Betfred)
Australia 9/4 (Betfred)
Please note all odds are correct at time of article publishing.
England are the slight favourites at 6/4, but this series is really tough to call and overall Australia have probably looked the most likely side so far.

Tennis - US Open 2019, New York

The final major tennis tournament of the year takes place in New York from 26th August until 8th September. The US Open is a tournament that attracts all the major players from around the world and is one of the four prestigious 'majors'.