Home »
Each Way Betting Explained
Each Way Betting Explained
There are a select few annual sporting events which are revered around the world. The FA Cup final, the Masters and the Grand National are three such examples. As well as being watched by millions of people around the globe, those three have something else in common – they are all incredibly popular with sports betting punters who enjoy placing each way bets.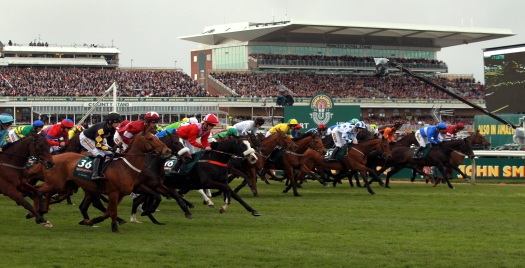 But what is each way betting and how can you best take advantage of the opportunities it presents?
Win and Place – The Two Parts of Each Way Betting
When you place an each way bet with the bookmakers you are actually placing two separate bets:
The first bet is on the win – you are backing a selection to win and nothing else
The second bet is on the place – you are betting on the selection to finish in the top two, three, four or however many places are defined by the market rules
The main advantage of each way betting is that it offers you a certain amount of insurance. Take the example of the Masters. If you just back Rory McIlroy to win and he finishes third, your bet will lose. But if you back him each way and he finishes third you will still be paid out for the place portion of your bet.
Of course, those extra chances to win come with a cost. As with the number of places, the odds of the place portion will change from market to market and bookie to bookie. Generally speaking, the place bet is paid out at anywhere between a third to a fifth of the odds offered on the win.
As an each way bet is comprised of two separate bets it is also made up of two separate stakes. So, if you place a £10 each way bet on a horse to win your total stake will be £20. If you only wish to bet with £10 but want to place an each way bet, make sure to reduce your stakes to £5.
How Does Each Way Betting Work in Practice
Let's take the Rory McIlroy example from above to show you how the different ways an each way bet can go. For this example we'll say that McIlroy's odds are 16/1, the bookmakers are paying out on five places and the each-way terms are 1/4 the odds.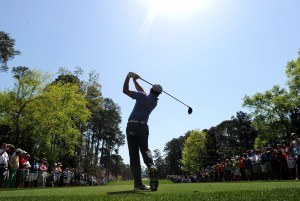 You have a £10 win only bet on Rory McIlroy to win the Masters at 16/1

If McIlroy wins you'll have £170 returned
If McIlroy finishes anywhere other than first your bet will lose

You have a £5 each way bet (for a total stake of £10) on Rory McIlroy to win the Masters at 16/1

If McIlroy wins you'll have £110 returned (£85 from the win portion and £25 from the place portion)
If McIlroy finishes second, third, fourth of fifth you'll have £25 returned
If McIlroy finishes sixth or worse your bet will lose
What Sports and Markets Are Good for Each Way Bets?
It is fair to say that each way betting is better suited to some sports and markets than others. There are few football match markets that lend themselves well to each way betting (the first goalscorer market is a rare exception). That is the same for single events in other sports such as tennis or match bets in golf.
Football – That's not to say that you cannot utilise each way betting on football at all. Outright football markets are very well suited to each way bets. Take the FA Cup as an example. The best bookmakers will offer you half the odds and pay out to two places on the FA Cup outright. That means the place portion of your each way bet is a winner should the team you've backed make it to the final.
Golf outright markets are similarly well matched to each way bets. Not only are there regularly over 150 competitors, almost every week there are players who manage a top five finish despite going off at big odds. Golf tournaments are also often decided by a single shot late on. If the player you back bogeys the last to finish second, an each way bets gives you that insurance to soften the blow.
Horse Racing – As we touched on above, the Grand National is an event that is almost perfectly suited to each way betting. With around 40 horses in the field and an incredibly demanding course to go around, the Grand National is a very difficult race to call. If you've backed a horse that finishes in the top six places you deserve to win something which is why so many people back their horses each way.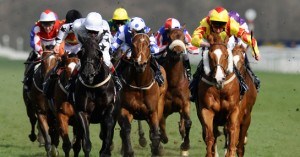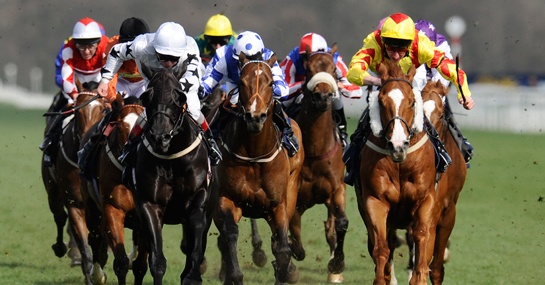 Let's take a look at how the top six horses paid out on £10 each way bets in the 2016 Grand National. Remember, the terms were 1/4 the odds for the place section and the returns below include the stake whereas the total profit does not.
| Selection | Stake | Odds | Win Returns | Place Returns | Total Profit |
| --- | --- | --- | --- | --- | --- |
| Rule The World | £10 each way | 33/1 | £340 | £92.50 | £412.50 |
| The Last Samuri | £10 each way | 8/1 | £0 | £30 | £10 |
| Vics Canvas | £10 each way | 100/1 | £0 | £260 | £240 |
| Gilgamboa | £10 each way | 28/1 | £0 | £80 | £60 |
| Goonyella | £10 each way | 12/1 | £0 | £40 | £20 |
| Ucello Conti | £10 each way | 25/1 | £0 | £72.50 | £52.50 |
As you can see, a £10 each way bet on each of the first six home would have produced a profit. It was close in the case of The Last Samuri however so you will have to pay close attention to the odds when placing an each way bet.
Often you will see a bookmaker increasing the number of places they're paying out on for a big horse race or golf tournament. On the face of it these offers look very tempting and they often can work out very well for you.
However, it is vital that you check out how much they are paying out for each place and the overall value that the odds represent. There's no point getting involved in a market that's paying out six rather than five places if they're only being paid at 1/5 the odds or if the odds offered are poor.