Home »
Who Will be the Next England Manager – Odds and Tips
Who Will be the Next England Manager – Odds and Tips
2nd October 2016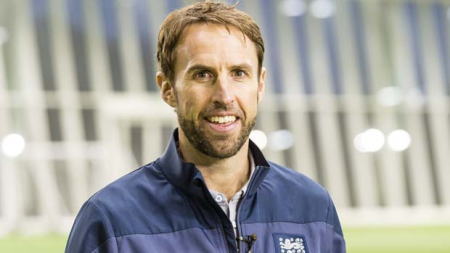 After the shocking revelations from the Daily Telegraph's undercover sting operation, where Sam Allardyce talked openly about bending the FA rules on third party player ownership, England are now again left in the position of not having a permanent manager.
Unfortunately for England fans, Allardyce was really the only standout candidate in the summer, which now leaves England fans worrying about what other options there really are for a replacement.  England Under-21 boss Gareth Southgate has been handed the job for the next 4 games and has a chance to make the job his own, but has never had a big job like this before and people are sceptical about his chances.  So let's take a look at the main contenders and their odds:
Gareth Southgate – 2/1 (Paddy Power)
Southgate is the man in possession currently, he has 4 games to prove his worth. If he gets 4 wins then he will probably be given the job for the rest of the campaign, however he has previously stated he doesn't see himself as ready for the full job and seems like he'd be happy to step out of the firing line.
Ralf Rangnick 7/2 (Betfred)
Ralf who? Rangnick is the sporting director at German club Leipzig and has managed several teams in Germany to no great success – a few smaller domestic cups and last season got Leipzig promoted to the Bundesliga.  He has suddenly shot up in the betting and is a genuine contender.  In the FA we trust?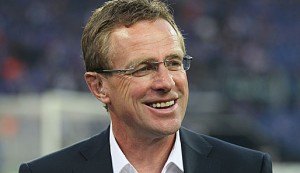 Arsene Wenger 5/1 (888Sport)
Wenger has often been linked with the England job and why not?  He has 20 years of top end Premier League managerial experience and would be respected by the players.  His time at Arsenal could be up at the end of the season, so maybe the FA Could have Southgate hold the fort and go for Wenger towards the end of the season.
Steve Bruce 10/1 (Paddy Power)
Bruce is a fairly strong candidate, he has managed several teams in the Premier League, though has also taken Hull down previously having had decent money to spend.  There are nagging doubts overall about Bruce's tactical nous at the very top level, but he's be a solid if unspectacular choice.
Glen Hoddle 14/1 (Bet365)
Hoddle is a previous England manager, who now commentates on BT Sport.  Hoddle was mildly successful in his previous stint in the job, but has done nothing since to really convince us that he deserves another shot at it.
Eddie Howe 18/1 (Bet365)
Howe would be a lot of people's choice, if only he actually wanted the job.  Howe is young, gifted and the forward-thinker that England probably need.  However he has built a really good club at Bournemouth, taking them up 4 divisions and it would take a lot for him to leave that post right now.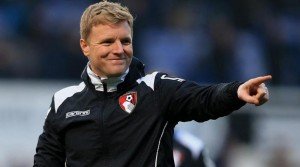 Alan Pardew 18/1 (Skybet)
Pardew is another solid English manager who has decent Premiership experience at Reading, Charlton, West Ham, Newcastle and Crystal Palace.  With that experience he surely has a chance, but he wouldn't be a particularly popular choice with fans and we think 18/1 fairly reflects where he's at in the pecking order – if indeed he even wanted the job which has become something of a poisoned chalice.
Jurgen Klinsmann 25/1 (Bet365)
Klinsmann was rumoured to be interested when Allardyce got the job, so he could have another chance to go for the job.  Klinsmann did well with Germany in his spell as their manager, but since then has been rather low key in his role as USA coach.  His international experience makes him a warm candidate though.
Laurent Blanc 33/1 (Paddy Power)
Blanc was fired at the end of the season by the very demanding PSG owners after a disappointing showing in the Champions League.  Blanc had success at PSG though, coasting to league titles and domestic trophies galore.  The French league is no great shakes though, so it's hard to gauge how good a manager he really is.
Roberto Mancini 33/1 (Coral)
Mancini did well for a spell at Man City, then went back to Italy with Inter and has struggled to recreate his previous title wins.  Mancini is a winner but can be quite a combustible character and may not have the man-management skills to keep the England players happy.
Alan Shearer 40/1 (Bet365)
Shearer has often made it clear that he would like a chance in the England setup.  His previous poor stint at Newcastle where he couldn't rescue them from relegation does seem to go against him a bit.  There is a chance that Shearer might end up getting his wish with a place in the setup, but we can't see him being the outright manager.
Gary Neville 40/1 (Bet365)
Had Neville not embarassed himself a little with his spell in Valencia, he'd surely be much shorter in the odds.  That spell in Spain really has tarnished his reputation, which was quite bright previously so we can't see England plumping for Neville now, particularly as he has stated he is busy with his other commitments such as Salford City.