Home »
Juventus vs Real Madrid – Champions League Final Betting Tips
Juventus vs Real Madrid – Champions League Final Betting Tips
29th May 2017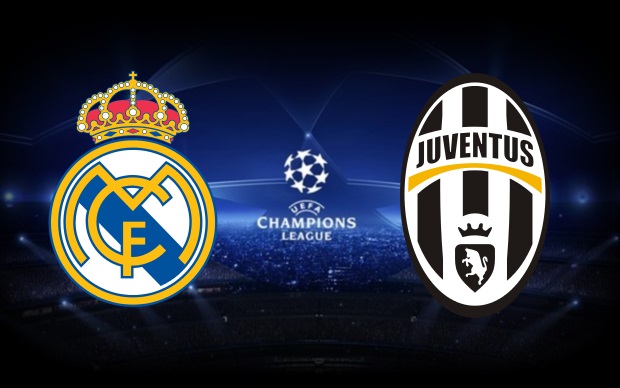 The Champions League final is the biggest game in domestic football. It is only fitting, therefore, that two of Europe's very biggest clubs will play out this year's showpiece in Cardiff.
Juventus have worked incredibly hard both on and off the pitch to fully recover from the 2006 Calciopoli scandal that saw them stripped of titles and relegated for involvement in match fixing. The Old Lady have long since re-established their domestic dominance (they won Serie A for the sixth year straight this season) and Max Allegri's men now have the chance to cement their rebuilding process with continental success.
Real Madrid are in the opposite position. With two Champions League victories in three years, they've actually found success easier to come by on the continent than at home in Spain. But, having ended a five year wait for La Liga title, Zinedine Zidane's men are feeling more confident than ever about their chances of becoming the first team ever to successfully defend the Champions League.
Juventus v Real Madrid To Lift the Trophy Market
Real Madrid 5/6
Juventus Evens
Real Madrid are the favourites in both the To Lift the Trophy and the Match Odds markets. That is understandable for a team with their pedigree and silly amount of talent but this Juventus side could be the ones to finally put an end to Zidane's amazing run since taking over as manager.
In a little over a year in charge at Real Madrid, Zidane has won both the Liga title and the Champions League. He's clearly got the knack for top level management but the same is true of Max Allegri. The 49-year-old has been in management since 2003 and has won all there is to win in Italian football. That experience could be key in what should be a fascinating tactical encounter.
Both Allegri and Zidane have a couple of different plans to choose from to keep their opponents guessing. While Juventus can set up with either three or four men in defence, Real Madrid have a fluid forward line capable of adapting to different formations even if fitness concerns keep Gareth Bale out of the starting XI.
The middle of the pitch will also be a key battleground and both managers must decide which balance of combative and creative players to start in midfield.
With so many big calls to get right and marginal gains to be made through tactical tweaks, Allegri's experience, flexibility and in-game management is a huge bonus for Juventus. The Old Lady will have to be at their very best to get their hands on the trophy but it would be no surprise for them to peak at just the right time and end the night triumphant at evens with Bet365.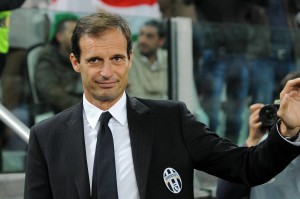 Correct Score Market
Draw 1-1 @ 5/1
Real Madrid 1-0 @ 13/2
Draw 0-0 @ 15/2 
Juventus 1-0 @ 7/1
Real Madrid 2-1 @ 9/1
Juventus 2-1 @ 10/1
As the bookies' odds suggest, the Champions League final is set to be a very close affair. Juventus showed just how well drilled their world class defence is when keeping clean sheets in two legs against Barcelona but that does not mean they will simply shut Real Madrid out.
In fact, Real have any number of players capable of creating and/or taking chances and it's hard to imagine that they will go the full 90 minutes without putting one past veteran goalkeeper Gigi Buffon. Given there is a good chance that Saturday's final will take more than 90 minutes to be settled, it's no surprise to see the 1-1 score line trading as the favourite in the Correct Score market at 5/1 with Bet365.
First Goalscorer Market
Cristiano Ronaldo 10/3
Gonzalo Higuain 4/1
Alvaro Morata 9/2 
Paulo Dybala 5/1
Karim Benzema 7/1
Gareth Bale 13/2
Mario Mandzukic 15/2
Isco 9/1
Just take a second to look at the shortest priced options in the First Goalscorer market. The calibre of player is just what you'd hope to see in a game of this magnitude and any one of those options may well step up to the plate and open the scoring.
There's rarely a game that Cristiano Ronaldo plays in where he is not the favourite to open the scoring but that is a fair reading of his ability to perform under the biggest pressure. His odds of 10/3 with Bet365 accurately reflect Ronaldo's ability to score first but Paulo Dybala is surely the value option at 5/1.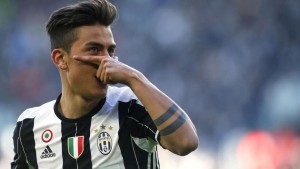 The Argentine forward was already a star when he played for Palermo but has made significant improvements since his move to Juventus. The club are hoping Dybala will have a long and successful spell at the club and he play a major role in ushering in a new era for the club by scoring first in Cardiff.
Betting Recommendations
Juventus to lift the trophy at evens with Bet365
Paulo Dybala to score first at 5/1 with Bet365