Home »
Boxing – Floyd Mayweather vs Conor McGregor Betting Tips
Boxing – Floyd Mayweather vs Conor McGregor Betting Tips
23rd August 2017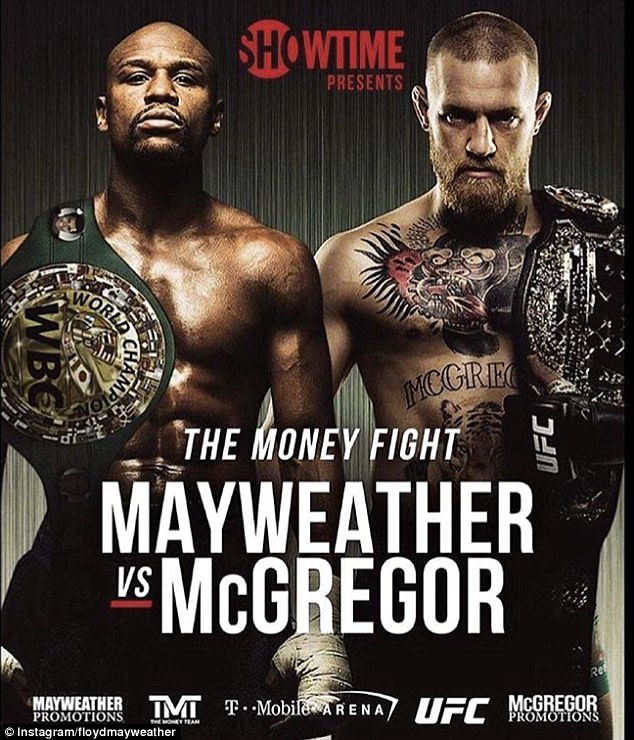 If you believe the hype, the fight between Floyd Mayweather and Conor McGregor this weekend has the potential to spell the end for boxing.
That's a sentiment shared both by boxing fans who think it is nothing more than a money making farce and by mixed martial arts fans who believe the relatively young sport is ready to usurp boxing in terms of prestige. Such is the polarising nature of Floyd Mayweather vs Conor McGregor.
There is no doubt that the stupid amount of money involved and the in-your-face nature of the promotion leaves a bit of a sour taste in the mouth. But look past that and it's no surprise that intrigue around the fight is so great it is set to break pay-per-view records.
On the one hand you've got arguably the best defensive boxer of all time looking for a record breaking 50th fight without defeat. On the other there's the other, much younger man who has utilised his amazing punch power to become the first man to hold UFC World Championships in two weight classes at the same time.
In a career in which he's taken on the best boxers of his generation, Mayweather has only been really hit a handful of times. You'd have to be mad to think that McGregor has a chance. And yet, Mayweather is 40 now, he's not fought for two years, he's never faced anyone like McGregor and he's got much publicised problems with his hands.
It's a fight you simply cannot miss, just in case.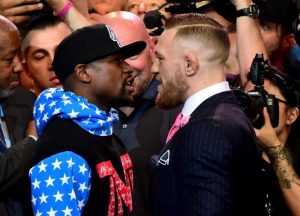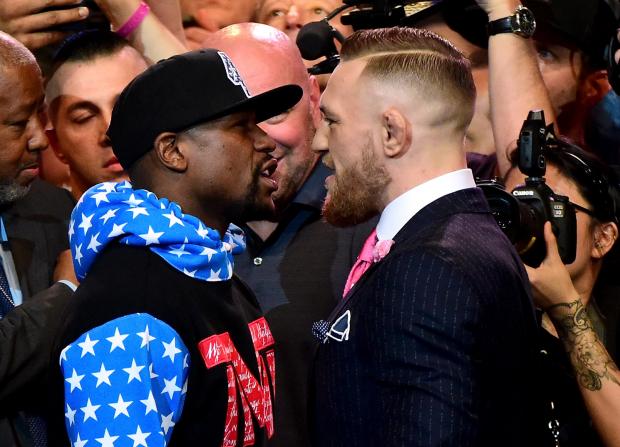 Mayweather v McGregor Winner Market
Floyd Mayweather 3/10 (Bet365)
Conor McGregor 3/1 (William Hill)
Draw 50/1 (888Sport)
When the Mayweather vs McGregor fight was first announced you couldn't get anything like 3/10 on the 'Money Man'. He was a best price of 1/6 which probably more accurately reflects his chances of beating McGregor.
The change in the odds tells you just what an incredible fight promoter McGregor is. The Irishman has been telling anybody who listens that he is going to knock Mayweather out and increasing numbers of people believe him.
McGregor clearly got under Floyd's skin during their whistlestop promotional world tour, telling his opponent "if this was a real fight you'd be dead". That may well be true but this is not an MMA fight, it's a boxing match.
The bookies have had to cut McGregor's odds and lengthen Mayweather's because of a continued flurry of bets for the underdog but all that means for us is that Mayweather is representing increasingly good value. You get 3/10 with Bet365 in Premier League matches, to get it in this bout is bordering on ludicrous.
Method of Victory Market
Mayweather by KO, TKO or Disqualification 5/6 (Bet365)
Mayweather by Decision or Technical Decision 11/4 (Betfred)
Conor McGregor by KO, TKO or Disqualification 4/1 (Paddy Power)
Conor McGregor by Decision or Technical Decision 33/1 (Stan James)
If you stayed up until silly o'clock to watch Floyd Mayweather's fight with Manny Pacquiao you can be forgiven for being a little cynical about Saturday's fight. Mayweather killed the fight with an ultra defensive performance and actually later apologised for the lack of spectacle.
Mayweather is clearly a brilliant fighter but one of sport's great entertainers he is not. Several boxers have predicted that he will completely outclass McGregor and pick his moment to knock him out. It wouldn't be a surprise if instead he once again errs on the side of caution and gets the win on points which is 11/4 with Betfred.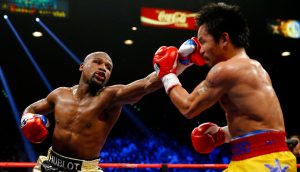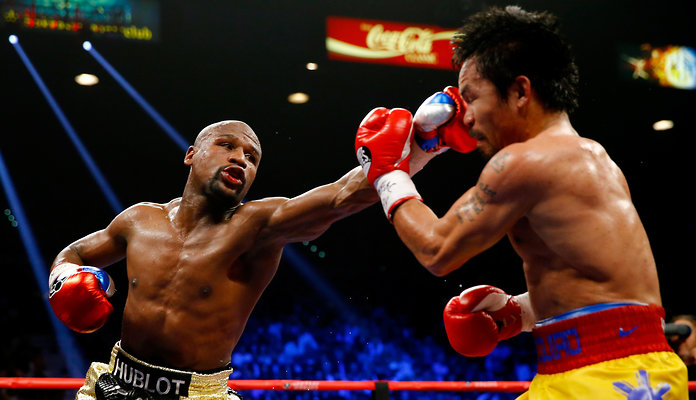 Round Betting Market
Mayweather on Points @ 11/4 (William Hill)
Mayweather in Round 7 @ 14/1 (Bet365)
Mayweather in Round 6 @ 14/1 (Ladbrokes)
Mayweather in Round 9 @ 16/1 (Sportingbet)
Mayweather in Round 8 @ 16/1 (Paddy Power)
Mayweather in Round 5 @ 16/1 (Bet365)
McGregor in Round 1 @ 25/1 (888Sport)
In the build up to his fight against Jose Aldo, Conor McGregor's mantra was "precision beats power, timing beats speed". He practiced what he preached with a perfectly timed, devastating left hand that resulted in him winning the fight in just 13 seconds.
If there is any chance of McGregor winning he'll have to do something similar against Mayweather. The main difference is that Mayweather has surely got too much experience to leave himself vulnerable to a McGregor counterattack. You can see that Mayweather dominates the top of the Round Betting market but the 25/1 that 888Sport are quoting on a shock early win for McGregor may be worth a couple of quid, because you never know.
Betting Recommendations
Floyd Mayweather to win at 3/10 with Bet365
Floyd Mayweather on points at 11/4 with Betfred