Home »
Boxing – Tony Bellew vs David Haye 2 Betting Tips
Boxing – Tony Bellew vs David Haye 2 Betting Tips
3rd May 2018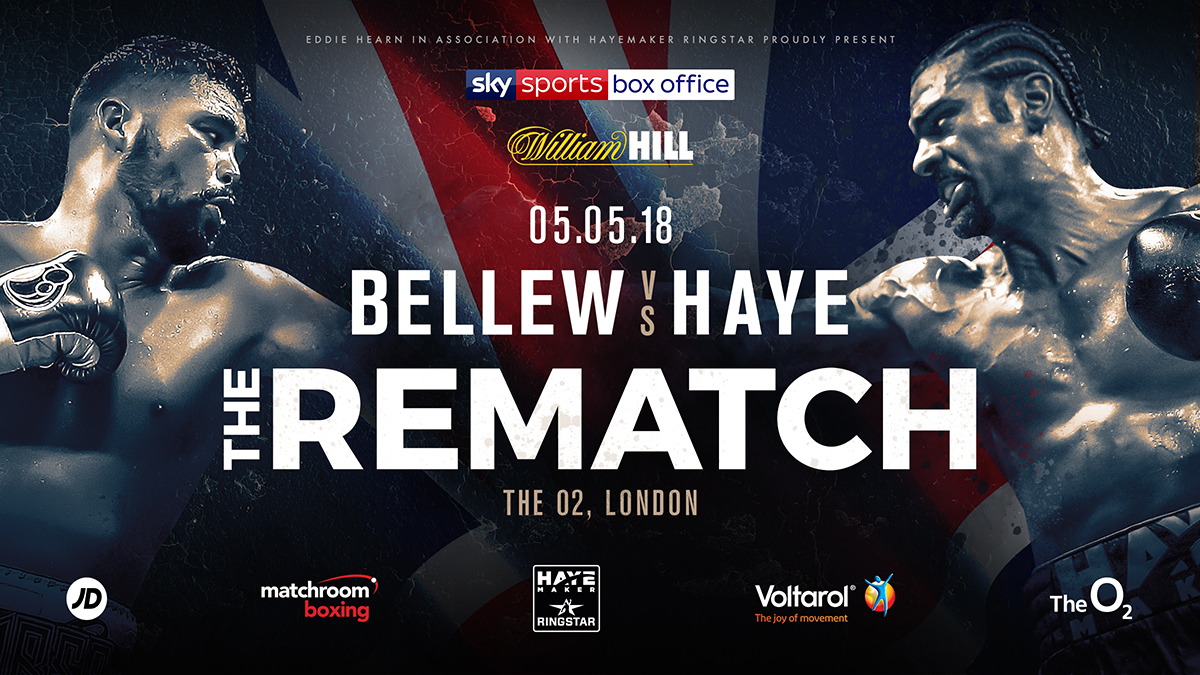 It takes more than ability to make it at the top level of boxing. To reach the pinnacle of the sport takes salesmanship, media savvy and a personality that fans can either love or hate. Without taking anything away from the boxing talent of both Tony Bellew and David Haye, it's their ability to sell a fight that has really shone through recently.
Both men told the world that they hated each other in the build up to their first meeting at the O2 in March 2017. They sold the fight on that hatred and it appeared as though the ill feeling was genuine when a fight broke out at a press conference. But it was all sweetness and light between the two men after Bellew won a fight that swung on a horrible injury to Haye's Achilles.
The thought that their pre-fight antics were anything but genuine was not well received by boxing fans. And yet, excitement is building about the rematch back at the O2. While the two fighters continue to land verbal blows, fans are more interested in the action in the ring as this should be a fascinating contest.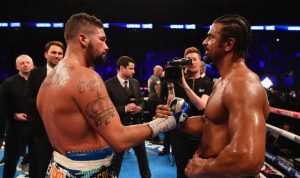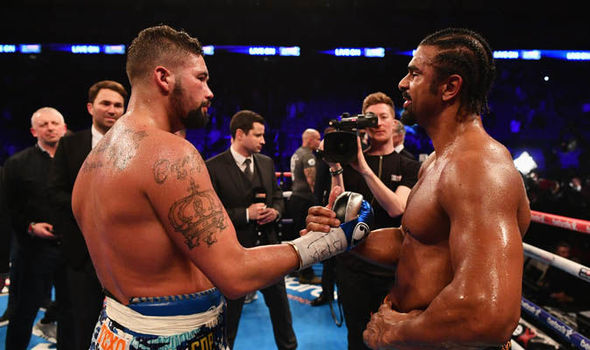 Tony Bellew v David Haye Winner Market
David Haye 4/9 (Bet365)
Tony Bellew 15/8 (William Hill)
Draw 33/1 (888Sport)
(Please note all odds shown are correct at time of article publishing)
Tony Bellew deserves great credit for the way he's become one of the biggest stars in British boxing. For so long he looked little more than a decent fighter at the national level but everything changed when he moved up to cruiserweight. The Liverpudlian has not lost at either cruiserweight or heavyweight and while he may lack some of Haye's class at this level, you can't take anything away from his warrior spirit.
Haye displayed plenty of fighting spirit himself when battling gamely on in the first fight despite the fact he could barely stand. Bellew has claimed that it was the pressure he put on Haye in the ring that made the former heavyweight world champion crack but in truth the fight was a relative stalemate before the round six injury.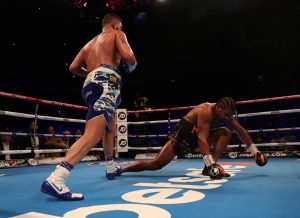 At his pomp, David Haye was a wonderful cruiserweight and he's had a good career at heavyweight. But his opponents since returning from retirement have hardly been top class. There was a feeling that Haye was simply fighting for the money before he took on Bellew and even then, the Londoner clearly felt he would outclass his rival.
You can argue whether it was Bellew's ability, his grit or Haye's injury but whichever way you cut it, Bellew deserved to win the first fight and it's hard to see why he is a 15/8 underdog with William Hill. It will be a shame for a fighter of Haye's calibre to leave the stage with another defeat but that's likely to be the case on Saturday night.
Method of Victory Market
Haye by KO, TKO or Disqualification 4/5 (Betfred)
Bellew by KO, TKO or Disqualification 7/2 (William Hill)
Haye by Decision or Technical Decision 11/2 (Paddy Power)
Bellew by Decision or Technical Decision 6/1 (Unibet)
Draw or Technical Draw 33/1 (888Sport)
Haye and Bellew both have big knockout victories in their recent past but neither man came close to landing a killer blow in the early stages of the first fight. Even when Haye was stumbling around the ring he put up enough defence to make it tough for Bellew knock him out. Haye talked about his punch power and of early wins before the fight but there was little sign of it on the night and he'll do very well to do more damage to Bellew at the age of 37.
We believe that the best option in the Method of Victory market is the 6/1 that Unibet are quoting on Bellew winning by either decision or technical decision.
Round Betting Market
Haye on Points @ 9/2 (Bet365)
Bellew on Points @ 6/1 (Unibet)
Haye Round 5 @ 14/1 (William Hill)
Haye Round 6 @ 14/1 (Betfred)
Haye Round 7 @ 16/1 (William Hill)
Bellew Round 7 @ 33/1 (Bet365)
As you can see by the top selections in the Round Betting market, the bookies are expecting this fight to go the distance. That's a reading of the fight that we agree with but if you are looking for a fun bet by trying to call which round the fight will end, Bellew in round seven looks a very big price at 33/1 The Liverpudlian has himself claimed that Haye won't last the distance. Haye has had surgery on his Achilles but it remains a real weakness and there's always a chance his body will falter if put under pressure from Bellew. and you could profit handsomely if that prediction turns out to be true.
Betting Recommendations
Tony Bellew to win at 15/8 with William Hill
Bellew to win by decision or technical decision at 6/1 with 888Sport