Home »
Boxing – Tyson Fury vs Deontay Wilder 3 Betting Tips
Boxing – Tyson Fury vs Deontay Wilder 3 Betting Tips
8th October 2021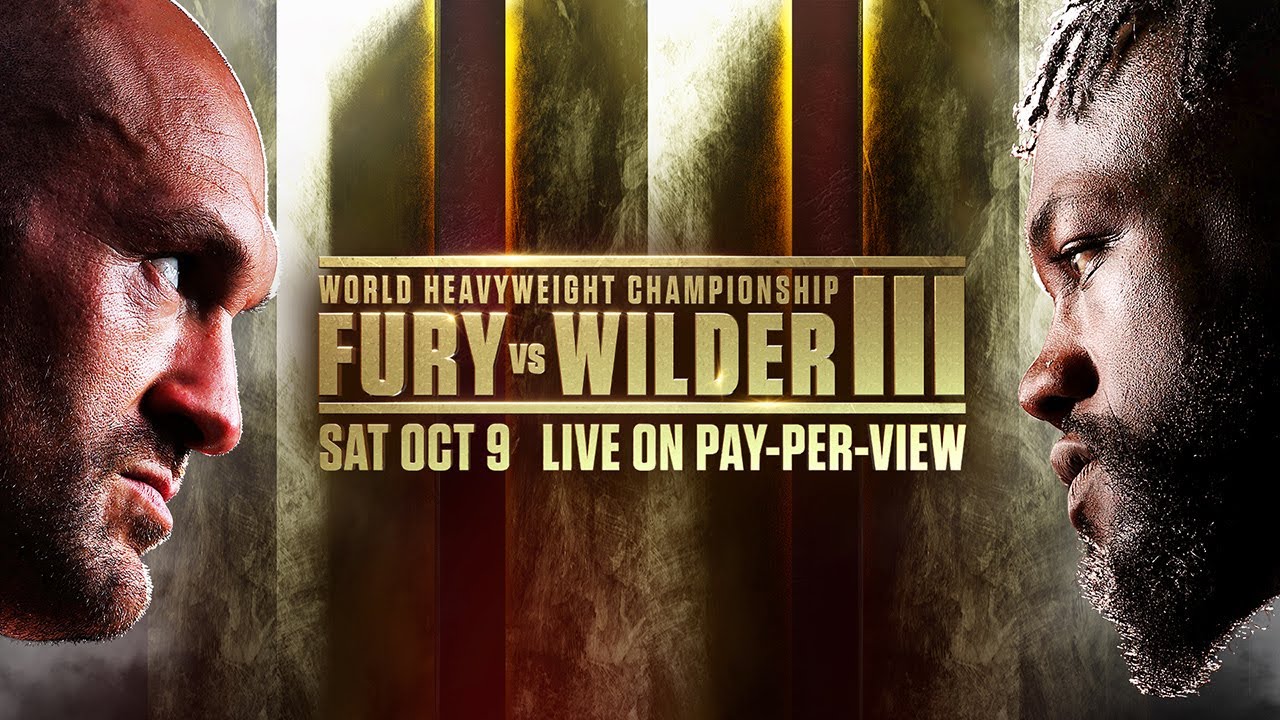 The world of boxing is a brutal one in more ways than one. Just ask Anthony Joshua. His claims to be the best heavyweight boxer in the world were dismantled in ruthless, clinical fashion by the excellent Oleksandr Usyk just a fortnight ago. Usyk now holds three heavyweight world titles and a unifying fight against him is the prize awaiting the winner of the huge fight between Tyson Fury and Deontay Wilder.
Both Fury and Wilder crave the chance to become the undisputed heavyweight world champion but there is even more than their legacies on the line at the T-Mobile Arena, Las Vegas.
To say that there is no love lost between the two fighters would be a huge understatement. Fury and Wilder cannot stand each other. The traditional face off even had to be cancelled in a hurry during their final press conference as the promoters were worried they would start fighting early putting the bout in jeopardy.
The bad blood began long before they first fought in December of 2018. That fight ended in a highly controversial draw that left boxing fans in disbelief as Fury clearly dominated despite being dropped by Wilder in the ninth round. The British fighter made sure that there was no repeat by winning the rematch via a stoppage, inflicting the first defeat of Wilder's career.
As with so many great rivalries from boxing's past, Fury vs Wilder will end with a trilogy fight. 20,000 fans will be inside the venue with millions more tuning in from around the world.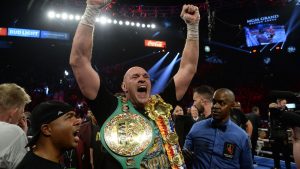 Tyson Fury vs Deontay Wilder Winner Market
Tyson Fury 4/11 (Coral)
Deontay Wilder 12/5 (bet365)
Draw 25/1 (Paddy Power)
Despite the success he had against Wilder in the first fight, Fury's win in the rematch was still a real upset. He was fighting America's best heavyweight in the USA and not only did he win but he took Wilder to the point that his corner had to step in and throw in the towel.
It was clear to anybody watching that Fury, at his best, is a far superior boxer to Wilder. Not that Wilder will admit it. He has come up with any number of excuses for his loss. He accused Fury of cheating by tampering with his gloves, he blamed his corner for overreacting, he even blamed the elaborate suit he wore during the ring walk.
Wilder has made tacit acknowledgement that the fight didn't go to plan as he has brought in a new coach who has assured the public that we'll see a new, different approach. The question is whether this old dog can learn new tricks. Wilder has had a tremendous career built upon his frightening one punch power. It's a great weapon but one weapon is not enough to get the better of Fury.
For all that Wilder is a threat and that Fury has had a highly disrupted training camp due to the lingering effects of Covid-19 and nights spent sleeping in a hospital floor to be near his wife and newborn baby Athena, the bookies are having no difficulty separating the two fighters.
Fury is a best price of 4/11 with Coral and he should ensure a good night for British boxing two weeks after the blow of Joshua's defeat in London.
Method of Victory Market
Tyson Fury by KO, TKO or Disqualification 10/11 (Betfred)
Tyson Fury by Decision or Technical Decision 11/4 (bet365)
Deontay Wilder by KO, TKO or Disqualification 11/4 (Ladbrokes)
Deontay Wilder by Decision or Technical Decision 20/1 (Betfred)
Draw or Technical Draw 25/1 (Paddy Power)
If you are looking to make a bigger return from your betting than simply backing Fury to win the fight, consider backing him to do so by decision at 11/4 with bet365.
Fury is a smart fighter and he is backed by an equally clued up coaching team including SugarHill Steward. The American trainer has added levels to Fury's ring craft and together they will have come up with a plan to combat anything lacking after the interrupted training camp. 
The plan is likely to involve the same sort of movement that made Fury such a difficult target for Wilder to hit in their second fight. By getting Wilder to swing and miss, Fury can tire his opponent out and then use his own unorthodox style to control the fight. 
Wilder didn't win a single round the last time they met so Fury should be confident in his ability to outbox and outscore his opponent.
Round Betting Market
Tyson Fury in Round 6 @ 12/1 (bet365)
Tyson Fury in Round 5 @ 12/1 (888sport)
Tyson Fury in Round 7 @ 14/1 (Betfred)
Tyson Fury in Round 8 @ 14/1 (Ladbrokes)
Tyson Fury in Round 9 @ 16/1 (Coral)
Tyson Fury in Round 4 @ 16/1 (Betfred)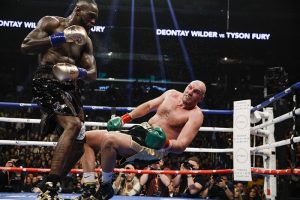 Fury's strength in the betting is reflected in the round betting options. Wins reflecting a Fury knockout dominate the market and although we fancy the fight will go the distance he clearly has the tools to force a stoppage.
The same, however, is true of Wilder. If he does manage to come at the fight from a different angle to unsettle his opponent or Fury's preparations cause a major issue then it's by no means impossible that Wilder could land the one punch he needs to win.
For that reason, it could just be worth having a saver on a Wilder win by backing him to win the fight in one of the middle rounds with the Round 6 temping at 25/1 with Paddy Power.
Betting Recommendations
Tyson Fury to Win at 4/11 with Coral
Tyson Fury to Win by Decision or Technical Decision at 11/4 with bet365